Jun 17, 2021 01:05 AM Central
Courtenay McIntyre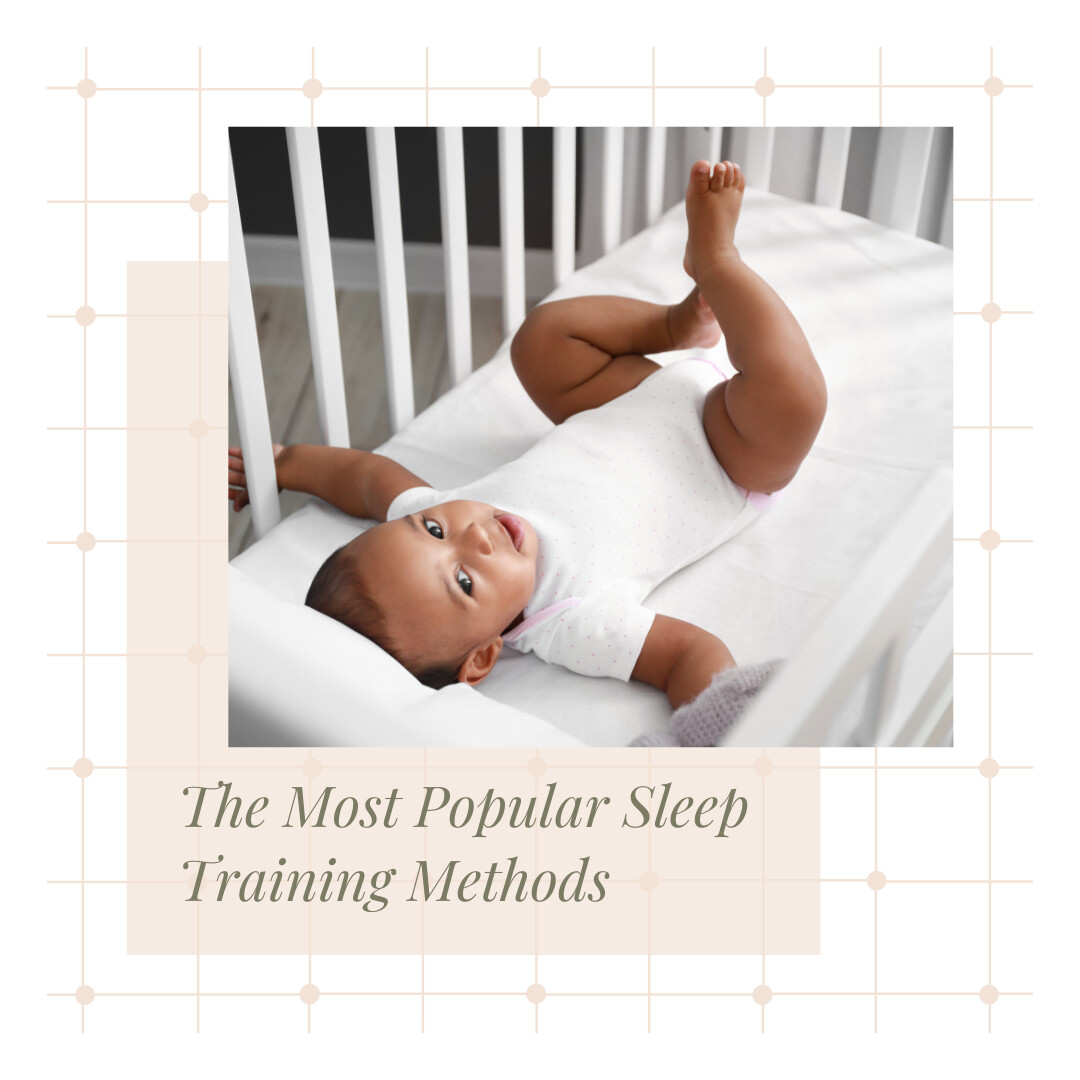 I think it's safe to say, for any parent that has sleep trained, that it is a love and hate relationship. You hate to have to do it because it takes patience, time, effort and well.. let's be real.. crying, but it's worth it in the end, so you love the results. On the other hand, some parents are confused as to what sleep training is and think all that it consists of is leaving your baby to cry in their crib until they figure out how to go to sleep.

Let me tell you that there are many other ways to sleep train your child, which don't include leaving them to cry until they figure it out - unless you want to use that method (and some parents do for their own reasons - no judgement here). One thing that I think is important to understand is that when you are sleep training your child, tears are usually inevitable. The older a child is, the more likely they are to cry because they are so set in their ways and will protest and be upset that what they are used to doing to get to sleep is now changing. The amount of tears depends on what you can handle and the temperament of your baby, but there will be tears even with the gentlest of methods.

Lastly, I have to add that you don't want to be applying sleep training methods to newborns (0-2 months) because their sleep is too erratic and they are still very dependent on their parent. You can start sleep training methods around 3 months old, when a child is getting more set in their ways and is better able to handle sleep training methods.
No Tears Method
The name of this method is kind of deceiving in a sense, because there will be crying with these methods, but it will be very, very limited. There are a few different "no tears" methods you can use such as "the 5 S's," "shush/pat," "pick up/put down" and "patting, rocking, back rubs." All these methods are very gentle and can be used with younger baby's aged 3-6 months old. Since these methods are a very gentle approach, they take a bit longer to get results, usually anywhere between 4-12 weeks. If you can stay consistent, you will get results and you will be happy you stuck it out!

The Quick Checks Method or Fading Method
This method is in between a very gentle technique and crying it out. Some baby's tend to get very upset when their parent tries to comfort them or they want their parent to comfort them until they fall asleep and this completely defeats the purpose of sleep training. This method is good for giving your baby the space to learn to fall asleep independently, while also being able to comfort them along the way. This method is best used on baby's 6 months and up. It can take 2-5 days to get results, so it's much quicker than the very gentle method of "no tears," but consistency is key with this method as well, or it won't work (or will take a much longer time to get results).

The Chair in Room Method
This method is great for parents who have a baby who has separation anxiety, although it can work for ones who don't too. The name describes what you would do to a tee.. you sit in the room with a chair, starting off close to the crib and slowly moving back each night until you are outside of the room. You can comfort them crib side if they need it. Once you are outside of the room, your baby has officially learned how to fall asleep independently. This method is best used for baby's 6 months of age and up and takes around 1-2 weeks to get results as it is fairly gentle in nature.

CIO or Extinction Method
The CIO method is the one that gets you the fastest results, but is the hardest to commit to. A lot of parents use this method when they have tried everything else, nothing has worked, and they are desperate for sleep. I don't teach this method because the other methods work so well, but I also believe that if a parent wants to use this method then they by all means should be able to do so. CIO should be used with baby's 6 months of age and up, it's a little too harsh for younger baby's, that being said you have to determine if you think your baby would do well with this one or not, regardless of age. When using this method, you would lay baby down in their crib at bedtime and not go back into their room until the morning, 12 hours or so later. This can be much too hard for many parents who can't handle crying to that extent, but for parents who can stick it out, it works wonders! You see results in 1-3 days, so it can be worth it! Just FYI about CIO, a lot of parents feel like this will do long term damage to their child but there are studies that have been done that have shown that this isn't true. As long as a child is getting love and their needs met in all other aspects, CIO won't cause any long term damage - so try not to stress about that one! (I can provide you links to that in my Facebook group).


In conclusion, you have to determine what would be the best sleep method for your baby and for you. It's important to really think about your baby's temperament and whether they would do well with the sleep method you are thinking about choosing. At the same time, consider what you feel like you can handle as well concerning the amount of crying. As I said before, with sleep training there will be some crying, especially with an older baby, but when you stick with it and stay consistent you will be so glad that you did! So pick a method you feel will work for you, commit to it and get ready to finally have a baby who is sleeping the way you've hoped for!
If you are a parent who has a baby that is struggling with sleep, then you should come check out my group on Facebook called Sleep Little One where I give FREE advice and tips on sleep training. I help parents teach their children how to sleep well, so that everyone can get the help they so desperately need!! I also offer sleep consulting services to parents who are ready to dive deeper into sleep training and get more formative and detailed information, along with an actual sleep PLAN! The choice is yours, come check it out today!